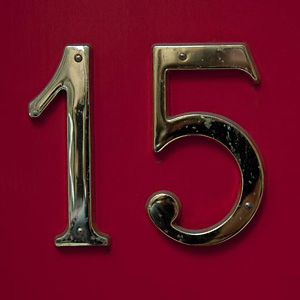 Number 15, Fifteen in numerology
In numerology this is the number 1 and number 5 connection. Number 1 is an ambitious, leader, smart and energetic, the number 5 is Mercury, planet of business and finance. This number amounts to 6 – very romantic number, the planet Venus, which affects love and relationships with the opposite sex. It has a magnetic personality that attracts the opposite sex as a flame of butterflies. Overall, number 15 is the leader, mercantile, business people and romantics. A very interesting connection. In numerology 15 – this is a very stubborn number, and if it is decided, then do not derogate from it, whether that decision is bad or good. This is also reflected in the work of obduracy: they never leave anything half-done. If they stopped their activities in the field, then transferred to the management of others, but at the same resort as new.
Emotional characteristics of number 15 people
The main feature – number 6 romanticism. Also characterized by materialism, but it has been diluted. This man is looking for a romantic soul. If partner has the money, the better, but it is not as important as the number 5. These people are easily excitable and miff. But they subside as quickly as inflamed, but it requires a spiritual impetus. They are not suitable for people who are unable to create a spiritual and romantic atmosphere. Number 15 in numerology – it is incorrigible romantics. They are keen on money, but the lack of them too do not care.
Numerology number 15 people in relationship
Number 15 gets on well with people, and better with those who are upwardly mobile material. Marriage is a happy, unless the spouses also have such romanticism, because they have the key. Spouse be able to live the romantic world, which itself consists of the 15th date born, and in no case shall the ruin.
The lucky numbers of 15 in numerology
The lucky numbers – 6, 15, 24, 5, 14, 23.
Unsuccessful numbers – 8, 17.
Lucky dates – 6th, 15th, 24th
Lucky days – Tuesdays, Wednesdays, Thursdays. Bad months – May, June, October.
Lucky color – pink.
Lucky stones – turquoise, emerald.
Diseases – ear, nose and throat diseases. The diet should be ginger, garlic, mint, apples.
Disadvantages of number 15 people
Number 15 easily allow themselves to other effects, and if the effect is negative, may come into bad company or become a victim of unfair people. Money greed them can lead to gambling and illegal activities. They are excitable and short-tempered.
Numerologist recommendations for number 15 people
It is a peaceful number, these people are always provided materials. Before you start something, they should think twice because they deviate to one side. Themselves consider their decisions. They learn to be patient and not to passionate with trifles. Pacific figure, not quite the commercial aspects. These people succeed in life.