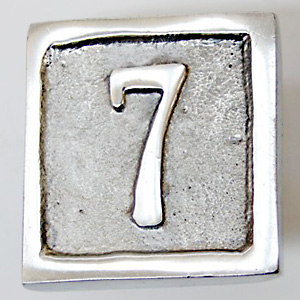 Date of birth 7th
People with 7 in the date of birth must fight his skepticism and a penchant for secrecy. 7 – this is not the most trusting number, but people with a 7 in the date of birth could, at least, trust your intuitive. People with the number 7 birthday born on the 7th, 16th and 25th – they are united courage to investigate and analysis, they are thoughtful and alone. From 7 in the birthday party you are born at the same time nervously, and reasonable (well, and the combination!), But still insightful and inquisitive.
Born of the 7th
Born 7th day, you all strive for perfection, and so succeed in this quest, you can lose yourself. The best way of learning for people born the 7th, is the self-study. This is a great self-taught. Since you are born and inquisitive, and secretive, you can sometimes be difficult to understand the other, and perhaps, at times you do not even trust myself. People with the number 7 is not likely to let others know what they really think, because they are very care about his private space. Many were born the 7th, prefer science or technique.
Born the 16th
With date of birth 16 you are much more sociable than secretive. Seven, but also love to come on their own. Intuitive and insightful, you are also ambitious, and because you have a 1 and 6, are independent and family-oriented. You can be a gifted writer, but you have to resist the mood swings, which are often subject to creative people, and learn to keep in balance the dual union arrogance and doubt. Directness more than anything else, is your character. Remember 16 – karmic number.
Born the 25th
If you were born on the 25th, you'll find more than one way to express yourself. And, although you all strive for perfection, your impatience may interfere to grasp the essence of things. People born on the 25th, have a strong mind, which helps them to analyze and draw conclusions, as well as sensitive and good at working with people.